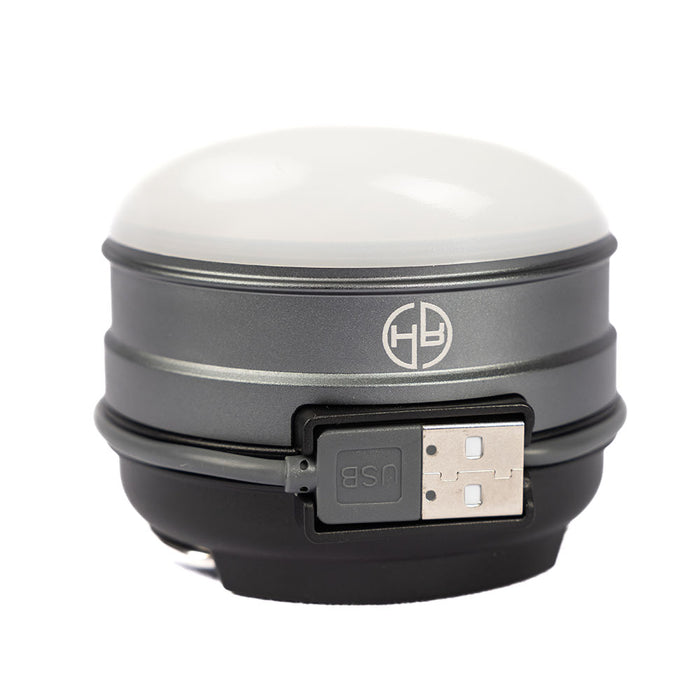 USB Emergency Lantern & Power Bank by Ready Hour (3,000 mAh)
Fully-Rechargeable Camping/Emergency Lantern Provides HOURS of LIGHT Wherever You Need It!
When you need a lighting solution you can depend on under ANY circumstance – whether you're on a camping trip for fun or fleeing for your life – this super-bright USB Emergency Lantern & Power Bank by Ready Hour is the one you want.
As rugged as you can imagine, the USB Emergency Lantern is packed with the electronic power to get you where you need to go.
Two brightness levels let you adjust the light for what you need: bright 120° floodlight for the entire campsite, or a low, intimate light for inside your tent. 220 lumens on the high setting.
A big bonus is the RED S.O.S. LIGHT that flashes for 24 HOURS to signal for help during emergencies.
Best of all, this lantern is FULLY RECHARGEABLE (via USB) and doesn't need batteries. Ever!
Keep it well-charged and it will provide blessed light all night long. It can even charge your other devices with its 3,000 mAh battery! It's that powerful.
Make sure the USB Emergency Lantern is in your supply bag, bug-out bag, or camping kit – and everywhere else you might need one.

Features:
Charges Fast and Easy — Stunning Bright LED Light
No Batteries Needed — EVER
It can CHARGE your OTHER devices
Signals for HELP in emergencies