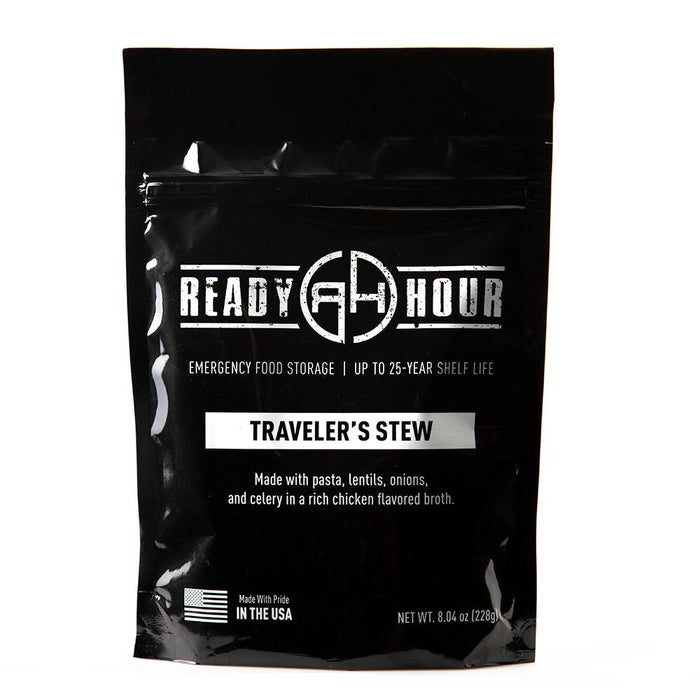 Traveler's Stew Single Package (4 servings)
Ready Hour Travelers Stew in a convenient single package that allows you to try our product before making a larger purchase. 
Travelers Stew contains vegetables, broth, and macaroni noodles that together make a delicious family dinner everyone will love. 
With a 25 year shelf life unopened, and one year once you've opened the package, you can store this item up, or have it every day.