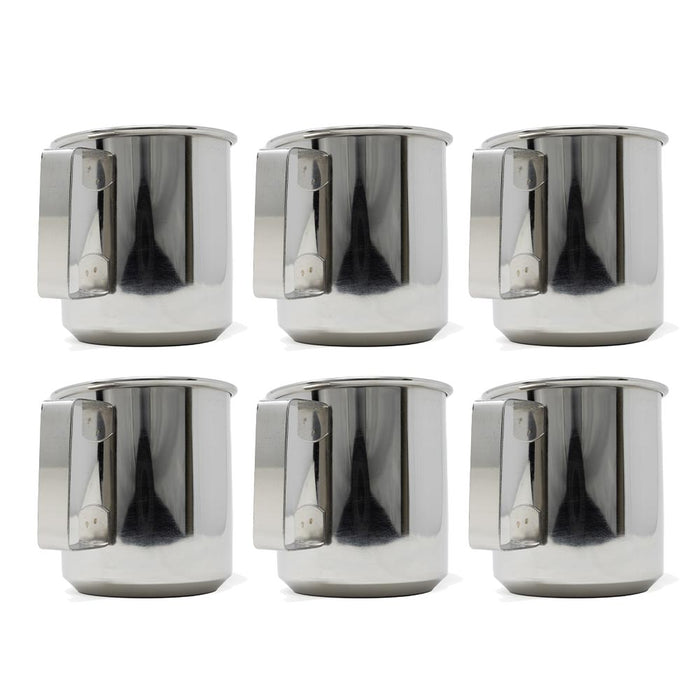 Ready Hour Stainless Steel Drinking Cup - 6 Pack
SIX CUPS ARE BETTER THAN ONE!
Customers love this stainless steel cup so much, they demanded a six-pack!
Our 12-oz steel cups are strong and durable. They won't warp or bend when hot!

Strong stainless steel cups!
Large 12-ounce capacity – reduces refills!
Best solution for "bug-out" emergencies!
If you've ever had a bad experience with flimsy steel cups when camping or caught in a disaster situation, you know how frustrating it is. There's just nothing better than a good, strong, reliable stainless steel cup.
That's why we're proud of the new-and-improved 12-ounce cup from Ready Hour.
And now, instead of buying one at a time, you can SAVE MONEY on a 6-PACK!
Grab as many as you need. Our 6-PACK price makes them highly affordable. You can never go wrong when you have plenty of high-quality steel cups on hand.
Add these to your cart today!