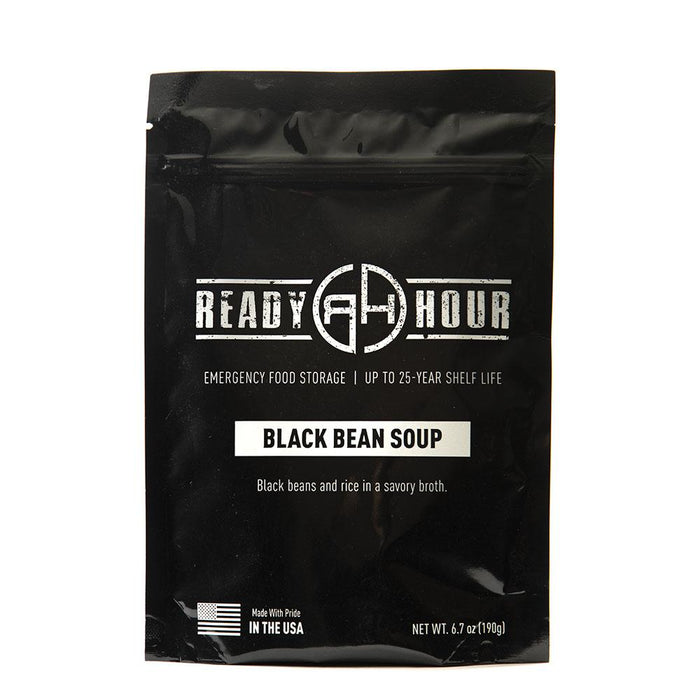 Black Bean Soup Single Package (4 servings)
Ready Hour Black Bean Soup is a convenient way of trying our product before making a larger purchase. Each package has 4 servings. 
Easy to make and delicious, you'll love the convenience of having Ready Hour on hand. 
Store this item for up to 25 years unopened, and up to one year after you open the package.