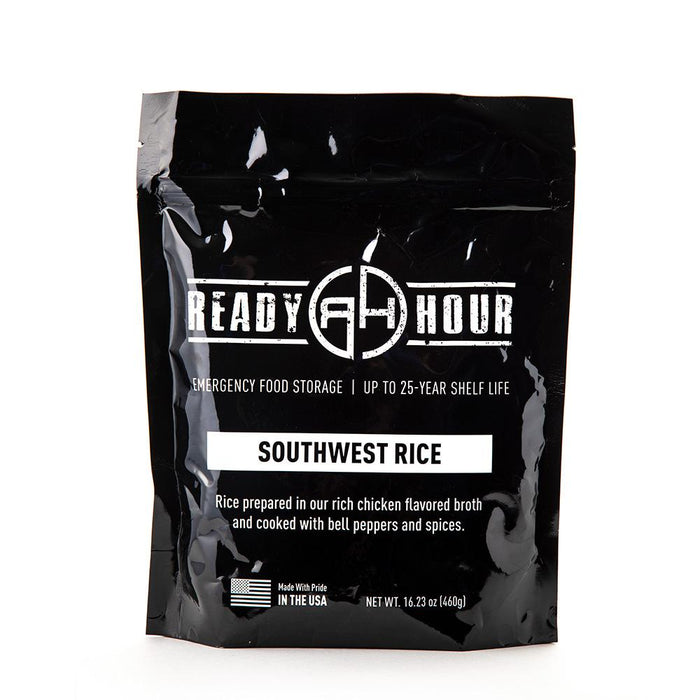 Southwest Rice Single Package (8 servings)
Ready Hour Southwest Rice is in a convenient package and allows you to try our product before making a larger purchase.
This customer favorite can be used as a delicious side dish or in addition to your main dish. Contains rice and delicious seasonings, and is an excellent source of 12 essential vitamins and minerals.
Plus, it's easy to prepare! Just add water.
This item stores up to 10 years unopened, or one year once you've opened the package. Store it up for when you need it, or use it every day.