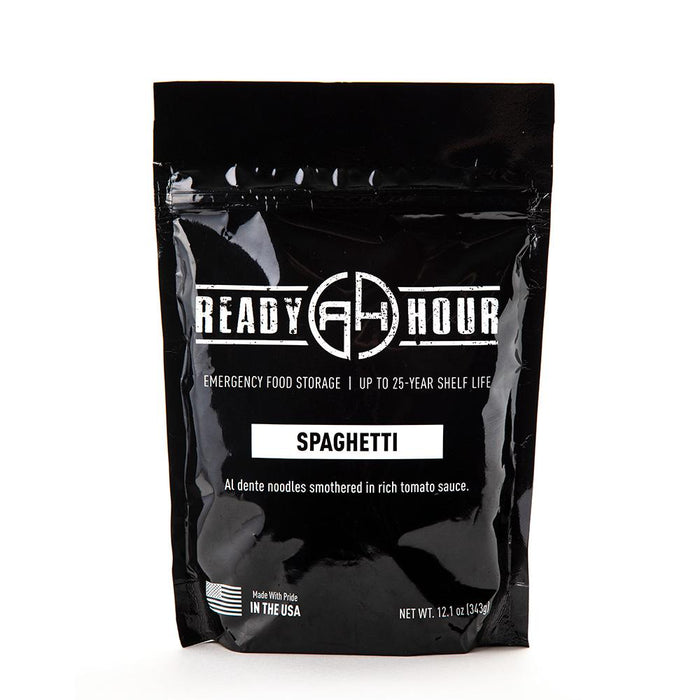 Spaghetti Single Package (8 servings)
Our Ready Hour Spaghetti comes in a convenient package that allows you to try it before making a larger purchase.
You'll love the flavor of this rich tomato sauce with al dente spaghetti noodles. Not only is it delicious, but it is an excellent source of 12 essential vitamins and minerals. Plus, it's convenient to store and easy to prepare. 
Store it up to 25 years unopened,* and one year once you've opened the package. Use it when you want or store it up for later.
Click here for nutritional information.
*Store case packs in a cool, dry location that stays between 55°F and 70°F.