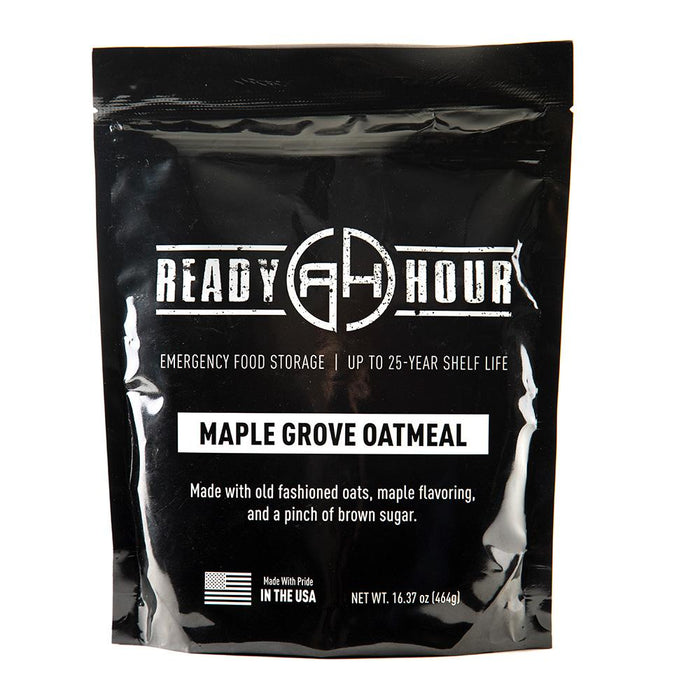 Maple Grove Oatmeal Single Package (8 servings)
Enjoy our Ready Hour Maple Grove Oatmeal in a convenient package where you can try it before you make a larger purchase. 
A customer favorite that will be yours, too. 
You can store this item for up to 25 years unopened,* and one year once you've opened the package. Store it up for when you need it, or use it every day.
This food is an excellent source of 12 essential vitamins and minerals and contains 8 servings.
Click here for nutritional information.
*Store in a cool, dry location where temperatures stay between 55°F and 75°F for optimal longevity.