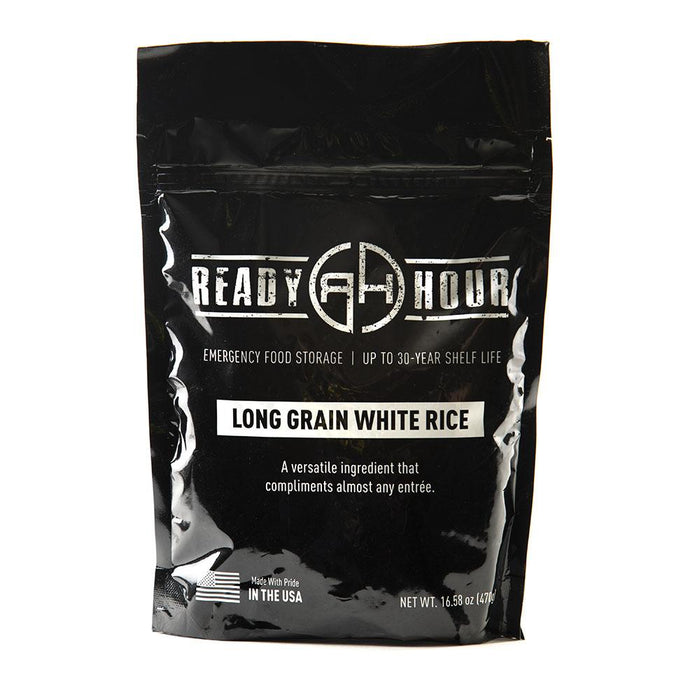 Long Grain White Rice Single Package (10 servings)
Ready Hour Long Grain White Rice makes a great side dish or ingredient to your main dish. This convenient package is designed for you to try our product without making a larger purchase. 
You can store this product for up to 25 years unopened, and one year once you've opened it. You can store it up for when you need it, or use it every day. 
This package contains 10 servings.