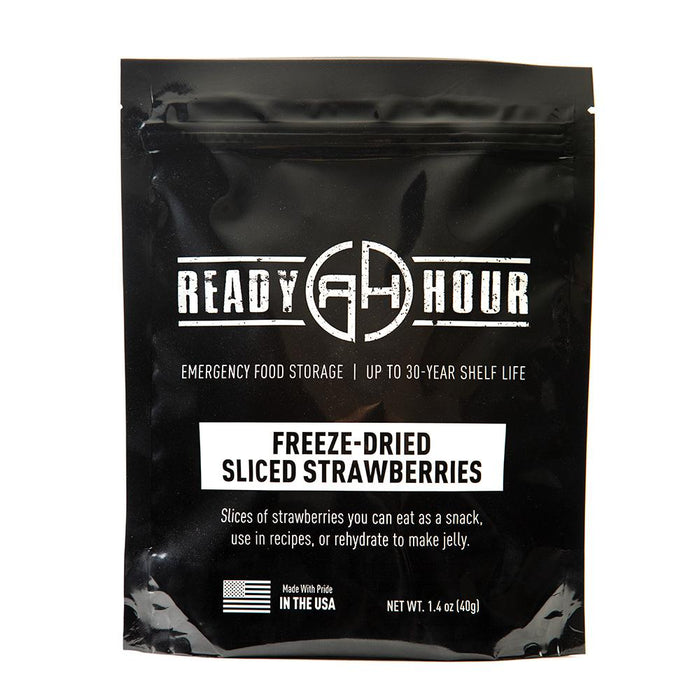 Freeze-Dried Strawberries Single Package (8 servings)
Ready Hour Freeze Dried Strawberries in a single packs allows you to try our product before making a larger purchase. 
Use them as a garnish or in addition to your favorite recipe, or eat them as a wholesome snack.
WIth a shelf life of up to 30 years unopened, and one year once you open the package, you can use them everyday or store them up for when you need them. 
This package contains 8 servings.