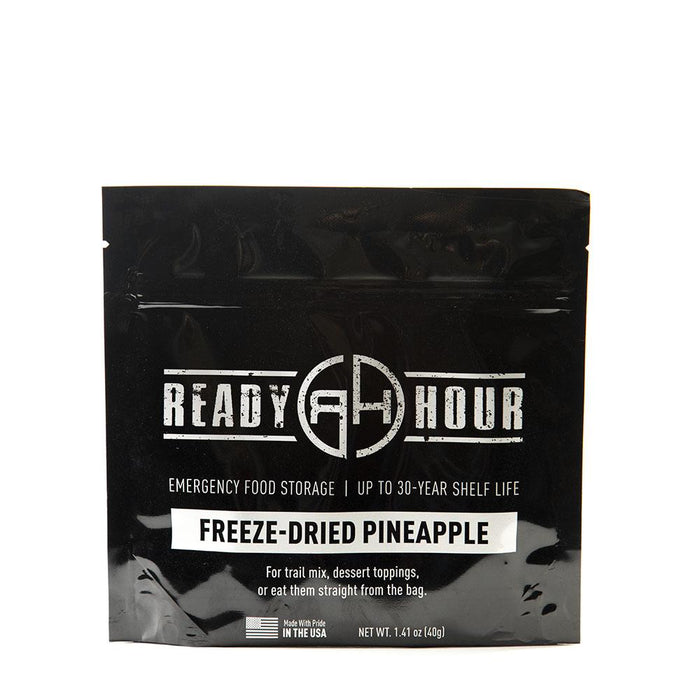 Freeze-Dried Pineapple Single Package (8 servings)
Ready Hour Freeze Dried Pineapple package you can use to try our foods before purchasing larger quantities. This package contains 8 servings.
Use our Freeze Dried Pineapple to garnish or in addition to your favorite recipe, or eat them as a wholesome snack. 
Since they last up to 25 years unopened and one year once you've opened the package, you can use them everyday or store them up for when you need them.