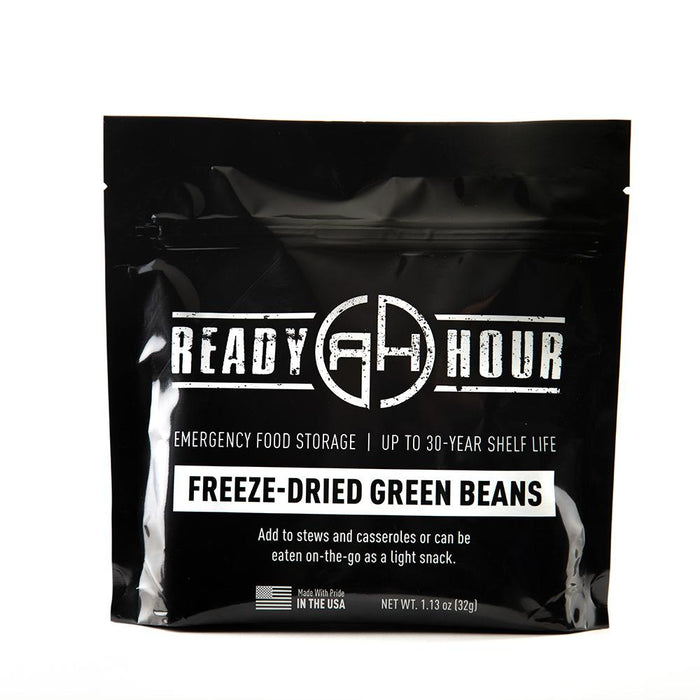 Freeze-Dried Green Beans Single Package (8 servings)
Ready Hour Freeze Dried Green Beans single pack is a great way to try our product before making a larger purchase. This package contains 8 servings. 
Use them to add to your favorite recipe, or use them as a wholesome snack. With a 30 year shelf life unopened, and one year once you've opened the package, you can use them every day or store them up for when you need them.