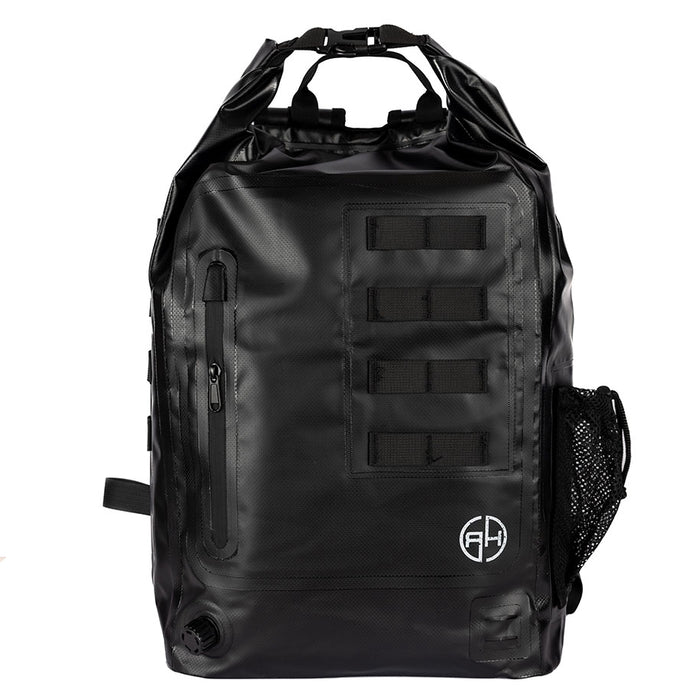 Waterproof EMP Faraday Backpack (30 Liter) by Ready Hour
For Maximum Electronic Protection

When you want to keep your electronic gear safe from danger, store it in this Waterproof Faraday Backpack.
Special fabric blocks radio signals, cellular signals, and electronic surveillance.
Waterproof material keeps belongings safe from water damage.
Protects you from prying ears, electronic tracking, EMPs, and more.
Holds up to 30 liters' worth of gear.
Fillable space measures 12.75 length x 6.75 width x 23.75 height inches. 
Remain Undetectable
Intercept signals that are coming and going with our specially made Waterproof Faraday Backpack.

Your location won't be traced or tracked, your conversations can't be heard or read, and your identity will remain private—just the way it should be.
Weatherproof
Keep your belongings dry and safe from extreme weather, flooding, and accidental drops in bodies of water. When you're on the go, waterproof gear is an essential.