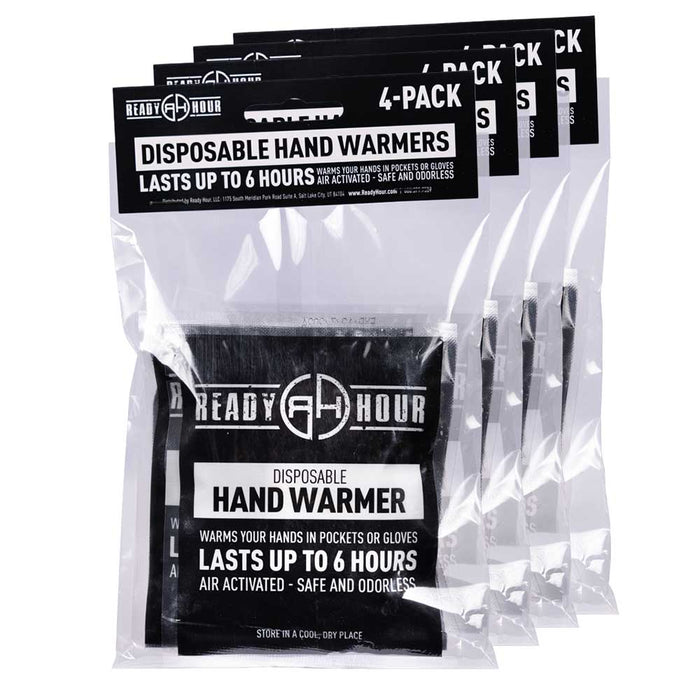 4 Emergency Hand Warmers - (16 total, 4 packs)
96 Hours of Warmth – Take One Anywhere You Go!
Sometimes it's SO COLD, your jacket, coat, and gloves won't do the job alone… and sometimes you're forced to face the bitter cold without them.
For times like these, you'll be glad to have your own Ready Hour Hand Warmers.
They'll keep you nimble, comfortable, and UPRIGHT!
Each Four-Pack provides up to 24 Hours of Warmth
Automatic Activation When Exposed to Air
Can Be Stored for up to Three Years
Safe & Odorless
Natural Elements: Charcoal, Iron Powder, Salt, & Water
Heats to Temperatures between 140°F and 155°F
Small But MIGHTY… A Survival
Must

-Have!

Keep a pack of hand warmers in the kitchen cupboard, in your car, or pack them into your go-bag for instant warmth wherever you are.

Their small size means they won't take up precious space. Stock up on several for emergency situations.

Made in USA.