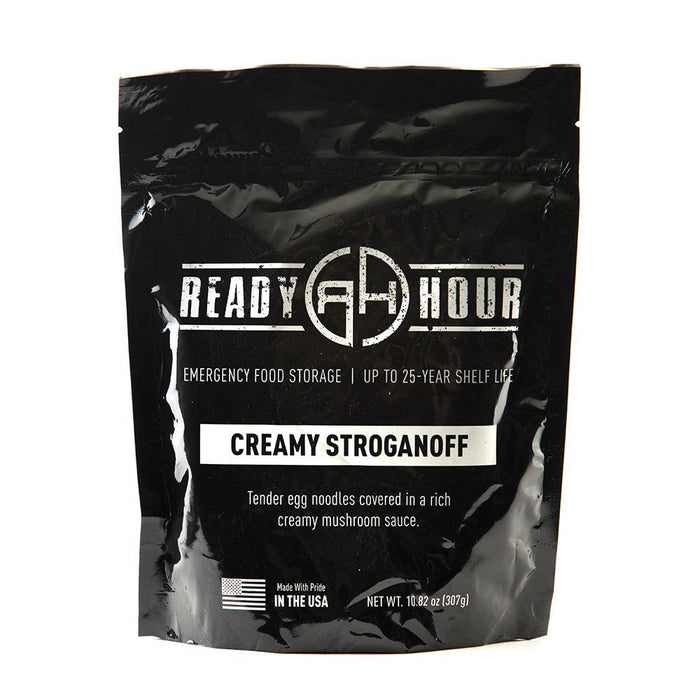 Creamy Stroganoff Single Package (4 servings)
Ready Hour Creamy Stroganoff comes in an individual, resealable pack so you can try it out before purchasing a larger quantity. Each package contains four servings. 
This meal is also an excellent source of 12 essential vitamins and minerals.
Easy to make, just add this package to 4 1/2 cups water and boil for 20 minutes. Then, let stand for 2 to 3 minutes before serving.
This delicious dish can be paired with chicken for a fully complete family dinner.