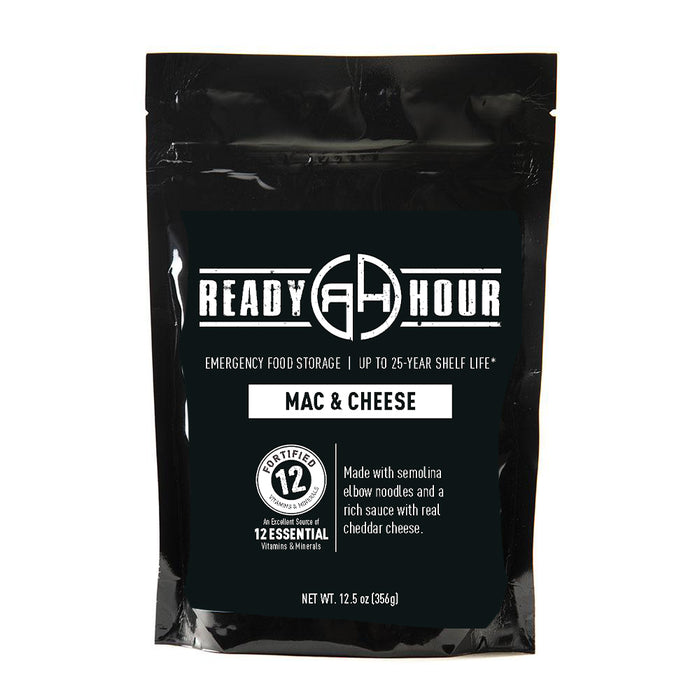 Mac & Cheese Single Package (4 servings)
Enjoy Ready Hour Mac & Cheese in a convenient single pack so you can try it out before you purchase more.
With a shelf life of up to 25 years unopened,* and one year once you've opened the package. 
Easy to make, simply add the package to 4 1/2 cups of water, boil for 15-20 minutes, then let sit for 3-4 minutes before serving. 
This package contains four servings and is an excellent source of 12 essential vitamins and minerals.
Click here to view nutritional information.
*It's best to store this emergency food in a dry, cool location—a dark area, if possible—at temperatures between 55°F and 70°F. Actual shelf life may vary based on individual storage conditions.