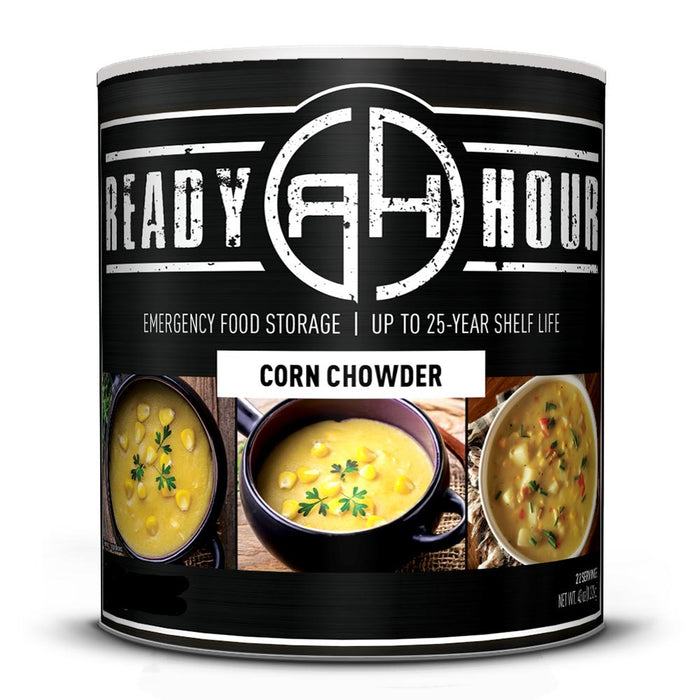 HEARTY AND WHOLESOME CORN CHOWDER
Ready Hour Corn Chowder is an old recipe and a comfort food your family will love. Made with real corn and potatoes, it is definitely going to fill you up. You can eat it on its own or have it as an appetizer.  
No need to simmer for hours. We made our soups easy to prepare with a  long term shelf life for potential emergencies.
Ready Hour Corn Chowder lasts up to 25 years unopened, and one year once you open the can. Store it in a cool, dry location where temperatures stay between 55 and 75 degrees for optimal longevity.
Ready Hour Products require no refrigeration. This is vital when the grid is down. Our #10 cans are made of steel, waterproof and rodent proof, and stores easily on a shelf or in a closet.
To view nutritional panel, ingredients and directions click here

25-year shelf life unopened.

4,620 total calories.

Product weight is 2.8 pounds.
Total water needed to cook entire #10 can is 2.2 gallons.