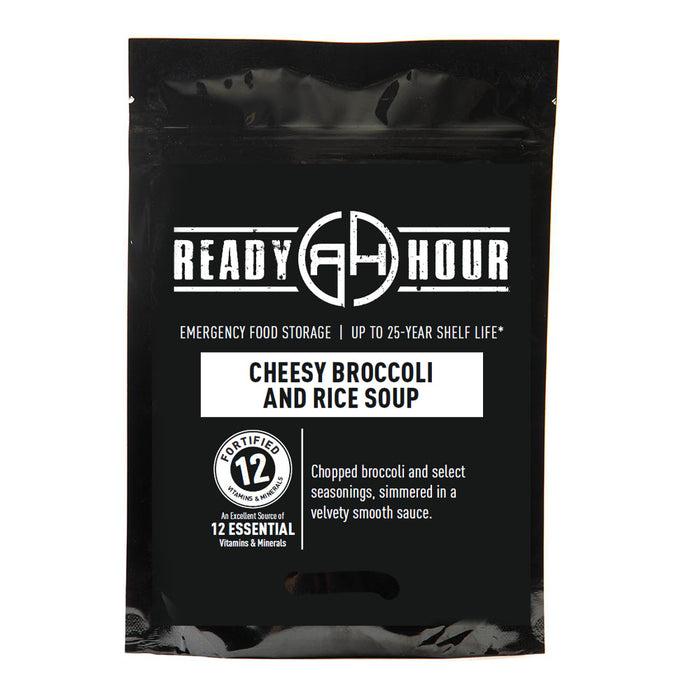 Cheesy Broccoli Soup Single Package (4 servings)
Our Cheesy Broccoli Soup Single Package is a delicious way to try our product before you buy it in larger quantities. Each resealable package contains four total servings. 

It also contains 12 essential vitamins & minerals! When your survival is at stake, this bowl of soup is the food and fuel you need.
This soup is easy to make: 
1. Open pouch and remove oxygen absorber.
2. Bring 4 1/2 cups of water to a boil.
3. Gradually whisk contents of package into water.
4. Cook 12-15 minutes.
5. Let stand 2-3 minutes before serving.
You'll love the flavor and convenience of our Cheesy Broccoli Soup.