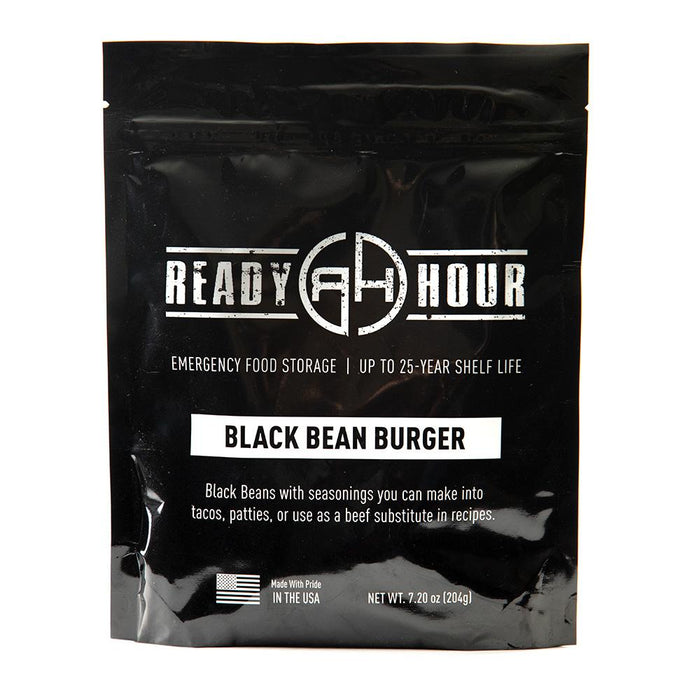 Black Bean Burger Single Package (6 servings)
Ready Hour Black Bean Burger Mix is in a convenient single use pouch that allows you to try our product before making a larger purchase. 
Black Bean Burgers are a delicious way to make hamburgers without using any type of meat. Perfect for the vegan or vegetarians in your life. Easy to make, just add water and let sit for a few minutes and you are ready to form your hamburgers. 
With a 25 year shelf life unopened, and one year once you've opened the package, you can store this item up, or have it every day.