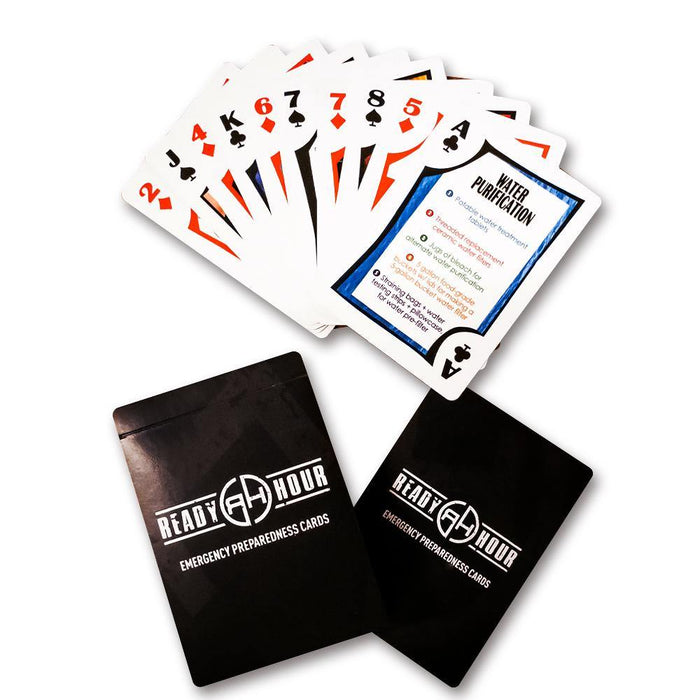 Ready Hour Preparedness Playing Cards
Preparedness At Your Fingertips
Now you can play cards and learn about survival at the same time with our Ready Hour Preparedness Playing Cards. A full deck of playing cards packed with information on preparedness. 
Comes with 52 cards, including jokers, so you can play and learn. 
Want to know how to store water or what temperature to keep your food stored? Ready Hour has you covered.
Made in the USA.