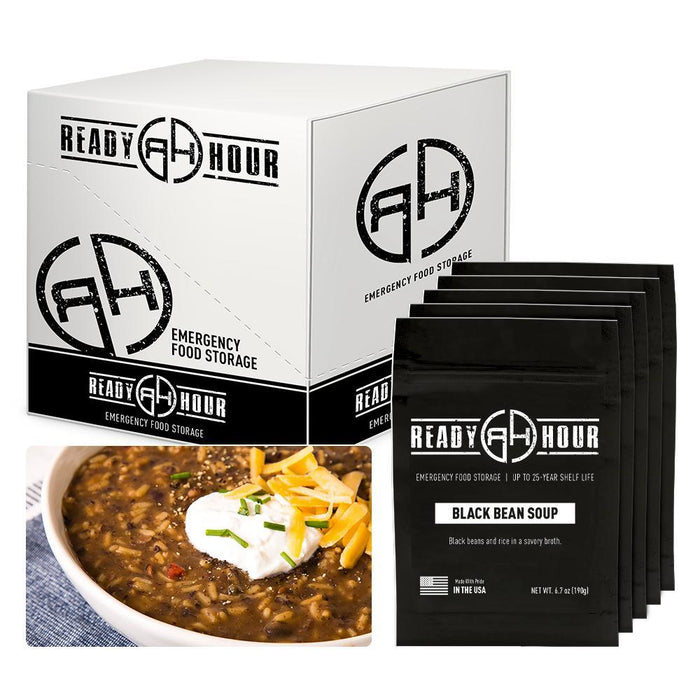 Ready Hour Black Bean Soup Case Pack (20 servings, 5 pk.)
FILL UP IN ANY CRISIS
Ready Hour Black Bean Soup is loaded with black beans and filling rice in a savory broth.
Our Black Bean Soup comes in a case pack, which has major advantages when you are creating an emergency food storage plan.  
Here's Why:
No Need for Cold Storage - Case Packs require no refrigeration.
Hearty Choice -  Ready Hour Black Bean Soup is perfect when you want a hearty soup that fills you and your family up.
Long Shelf Life - Ready Hour Black Bean Soup lasts up to 25 years unopened, and one year once you open the can. Store it in a cool, dry location where temperatures stay between 55 and 75 degrees for optimal longevity. 

Tough packages are resealable zipper-top, 

heavy-duty 4-layer pouches

 with oxygen absorbers inside to extend shelf life. 
Weighs 2.1 pounds.
Total water needed to cook entire case pack is 1.3 gallons 
Click here to view nutritional information.