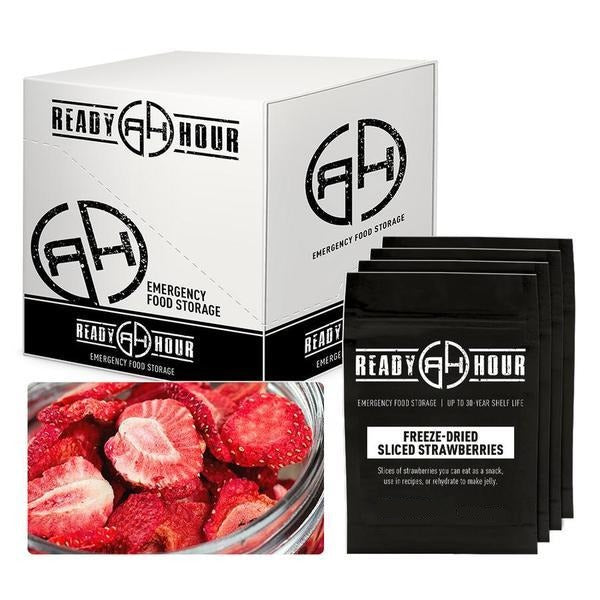 Ready Hour Freeze-Dried Strawberries Case Pack (32 servings, 4 pk.)
STRAWBERRIES, WHO DOESN'T LOVE THIS BERRY?
Strawberries are probably one of the most popular fruits and even children cannot resist them. They make a great addition to any fruit salad and add that something extra to plain yogurt or an excellent addition to any recipe or meal. 
Ready Hour requires no refrigeration, and last up to 30 years unopened, and one year once you open the pouch. Store it in a cool, dry location where temperatures stay between 55 and 75 degrees for optimal longevity.  
All Ready hour packages are sealed in heavy-duty packaging, and are resealable. That way you can use what you want and store up the rest. Once you've opened a package it is good for up to a year. 
Weighs .85 pounds.