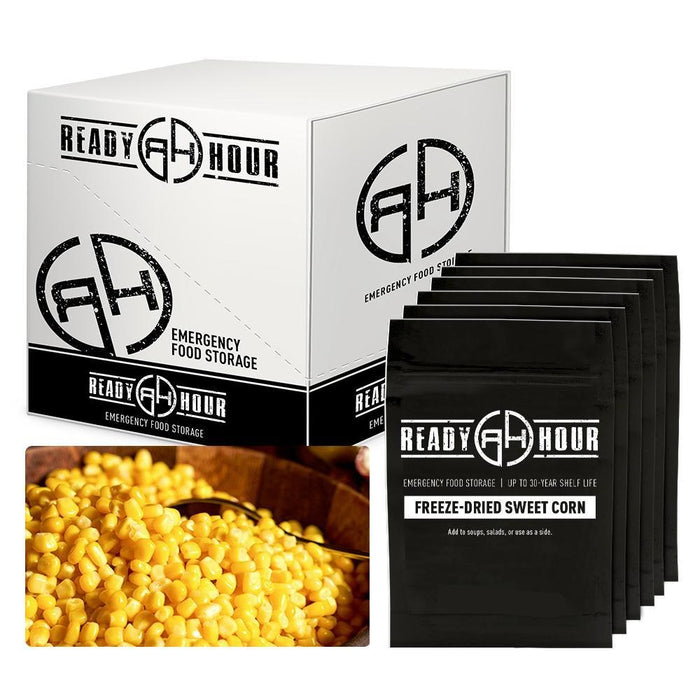 Freeze-Dried Corn Case Pack (48 servings, 6 pk.)
WHEN AN EMERGENCY STRIKES
Emergency food becomes necessary when disaster strikes and your grocery stores are forced to close or have run out of food. Interestingly, grocery stores only stock approximately 72 hours worth of food at any given time. So running out is a real possibility, especially if they are forced to close due to bad weather or can't get resupplied.
Knowing you need veggies as part of your balanced diet, we created the Ready Hour Freeze Dried Process to lock in the quality. Our corn requires no freezer or fridge. 
Don't go hungry in an emergency situation. You can store our product for up to 30 years unopened, and one year once you open the can. Store it in a cool, dry location where temperatures stay between 55 and 75 degrees for optimal longevity. 

Our packages are resealable zipper-top, heavy-duty 4-layer pouches with oxygen absorbers inside to extend shelf life. That way you can use what you want and store up the rest.  Once you've opened a package it is good for up to a year. 
Weigh 1.6 pounds.