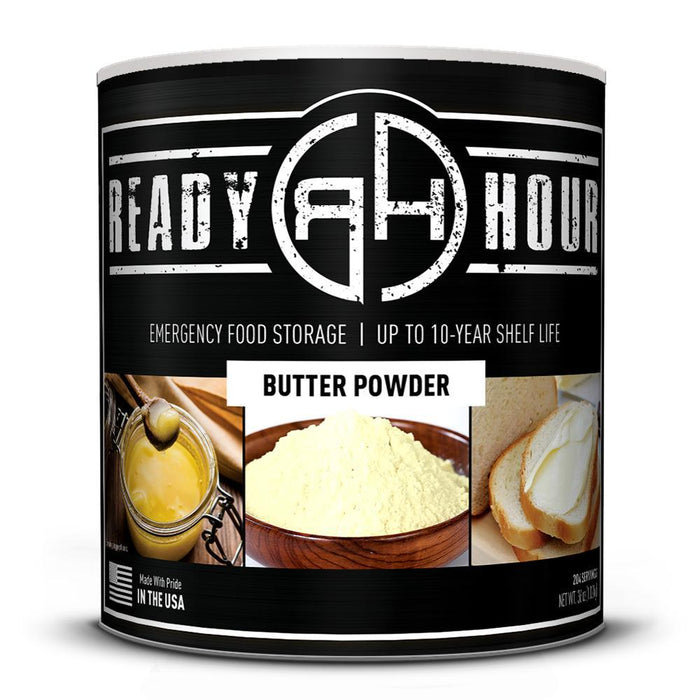 Ready Hour Butter Powder (204 servings)
WHY YOU NEED BUTTER POWDER
During extreme times of crisis and under emergency conditions you can certainly bet that you will not find any sort of butter in your local food stores. Butter will tend to become a valuable commodity in those particular times. You can still have the butter you love, even in the dark.  
However, you might consider all the uses of butter powder even when there is not an emergency and you just want it around the kitchen as a staple item that stores for many years.  When you are outdoors and need to butter your food, you won't have to worry about the butter melting. 
In the event you lose power, no need to worry that this product will go bad.  There is no better container for your food. It is made of durable steel, it is waterproof, rodent proof, and stores easily on a shelf or in a closet. Unopened, it can even float. Store it in a cool, dry location where temperatures stay between 55 and 75 degrees for optimal longevity.  
To view  nutritional panel, ingredients and directions click here 


10-year shelf life unopened

7,140 total calories

Product weight is 2 pounds

Total water needed to cook entire #10 can is 0.2 gallons