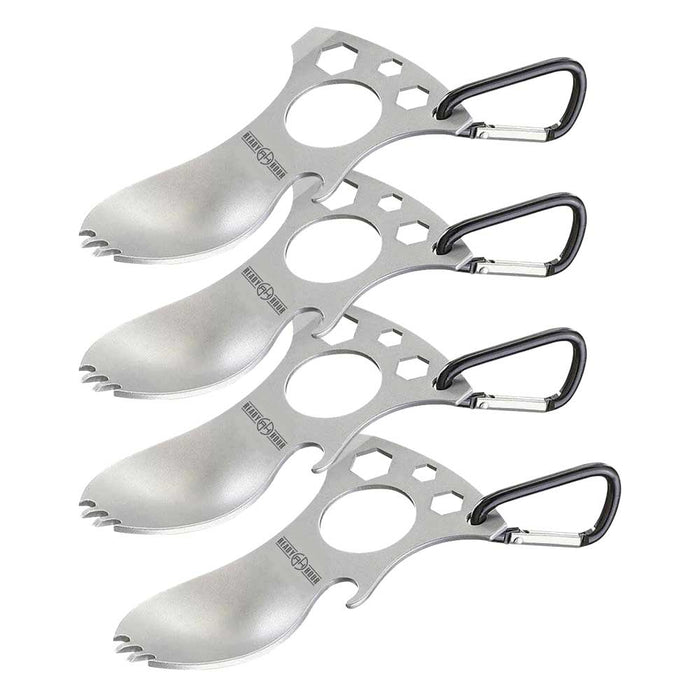 Ready Hour Grub N Tool (4-pack)
Just because you crave adventure doesn't mean you have to eat with your hands.
If you regularly go camping, this scenario might sound familiar. You make a packing list, check it twice. Then you unpack your stove and food when you get to camp and realize you forgot utensils.
The Ready Hour Grub 'N' Tool is a lightweight and handy solution for these kinds of situations. Just keep it clipped to your pack and never forget the utensils again!
Less Mess, More Utility
The Grub 'N' Tool includes 5 useful tools in one rugged stainless steel unit. It goes beyond the essential eating utensils - the ones you always forget to bring out in the wild. It also helps you perform light duties around camp. 

Spoon

Fork Screwdriver / Pry Bar

6, 8 & 10mm Wrenches

Bottle Opener

Carry Carabiner