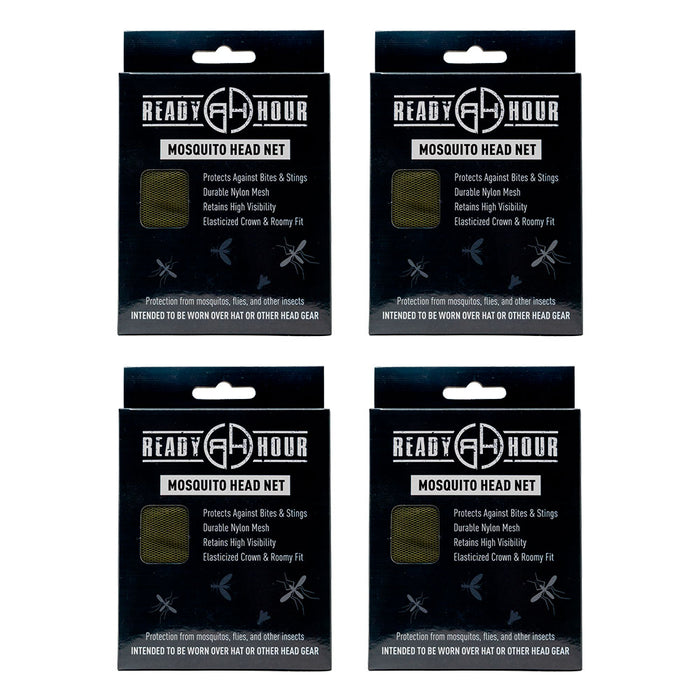 Mosquito Head Net (4-Pack)
Keep the Bugs Out
Did you know that mosquitoes can carry the Zika virus, Dengue fever, malaria, or West Nile virus? But there is an easy way to help prevent being bit. Keep yourself and your crew safe in the outdoors with our Mosquito Head Net 4-Pack.
Designed to wear over your hat or helmet, this incredibly effective netting protects your face and neck from nasty bites and disease-carrying insects. Elasticized at the neck for a snug fit to keep bugs out, this head net is perfect for camping, hiking, and bugging out.
Features:

4 Mosquito Head Nets
Durable Nylon Mesh
Retains High Visibility
Elasticized Crown and Roomy Fit
Ultra-Fine Mesh with 130 Holes per Square Inch
TIP: To increase your area of protection, lightly spray an insect repellent onto your mosquito head net before each use.