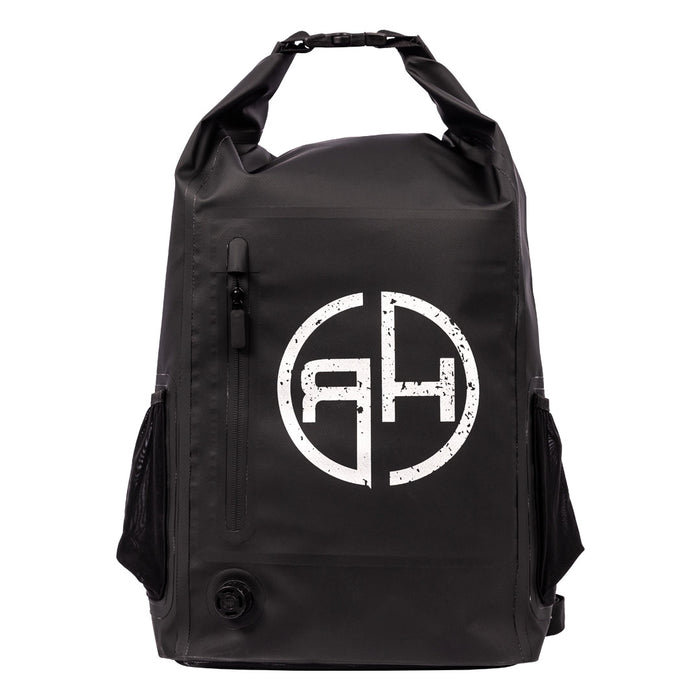 Waterproof Dry Bag Backpack (25 Liter)
Waterproof and Disaster-Tough
When worse comes to worst, you won't be satisfied by a common canvas backpack with standard stitches—you'll need a backpack that's built disaster-tough.
The Ready Hour Dry Bag Backpack is constructed from 500D PVC material, heat-welded to provide incredible strength, enhanced durability, and waterproof protection wherever an emergency—or adventure—may take you.
Fill the deep main compartment with your go-to gear—like rope, first aid supplies, ration bars, and a water bottle—and still have room to spare. Easily seal the opening of the main compartment, roll it tightly, then secure it shut with the included fasteners. With adjustable straps and mesh cushions, you're in for a comfortable carry regardless of your load's weight.
From a backcountry camping trip to an emergency evacuation, this rugged and reliable backpack will keep your belongings safe and dry whether you're trekking through wet weather, wading through water, or swimming to safety. When the water's deep and disaster strikes, this backpack doubles as a flotation device.
Features:
Made from black 500D PVC material.
Heat-welded for waterproof protection and enhanced durability.
Resistant to punctures, abrasions, heat, flames, and most chemicals.
Naturally quick-drying.
Main compartment holds 6.6 gallons (25 liters) 

and measures 

11.5 x 6 x 23 inches.

Easy-seal compartment opening with fasteners.
Two side pockets and one front zipper pocket.
Mesh cushions on backside and adjustable straps.
Sturdy grab handle on top.
Variety of hooks and fasteners.
Can also be used as a flotation device.